SERVPRO of Westport/Fairfield Handles the Insurance Process For You
11/30/2021 (Permalink)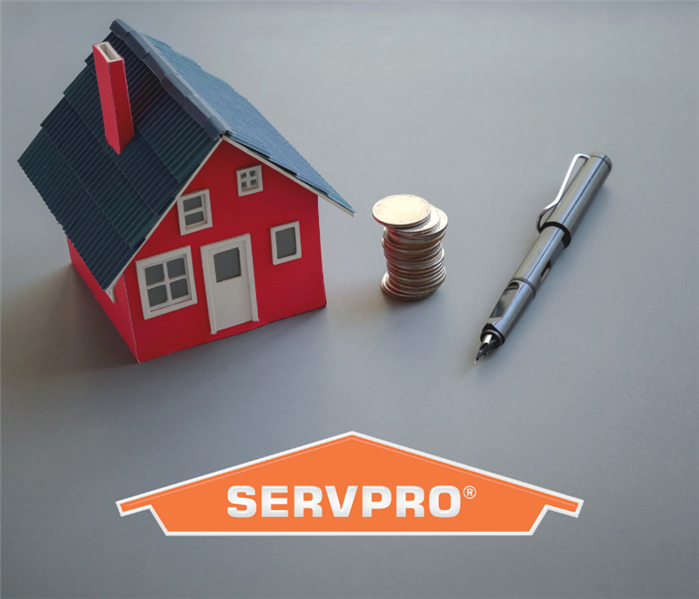 SERVPRO of Westport/Fairfield works with all insurance companies and works hard to make the process straightforward and stress-free.
When your home or business in Fairfield, Westport, or Weston, CT is damaged by water damage, storm damage, or a fire, the insurance process can be confusing and overwhelming.
If it's the first time you've had to file an insurance claim for your home or business, the insurance process can be even more confusing.
In order to help make a stressful time go smoothly, SERVPRO of Westport/Fairfield handles and guides our customers throughout the insurance process.
For Immediate Assistance Call Our Office 24/7 - 203-707-1952
How SERVPRO of Westport/Fairfield Handles the Insurance Process
We work hard to make the damage restoration process as stress-free as possible, and this includes the insurance process.
Our team will handle all direct correspondence with your insurance company for paperwork, approvals, estimates, and more.
In fact, one of the distinct benefits of working with SERVPRO of Westport/Fairfield is that many of our team members have extensive experience and backgrounds in the insurance industry. This allows us the unique ability to help you through every step of the insurance process.
Get Help Filing an Insurance Claim
When you're a first-time homeowner or have been lucky enough to never have to file a claim, the process can be a bit confusing and at times overwhelming.
If you're unsure on how to proceed with filing your insurance claim, a Project Manager can help guide you through the process on-site.
Additionally, if you're not sure if your damages will be covered by insurance, our team can also help review your policy and determine coverage.
We Directly Communicate With Your Insurance Company
Our team at SERVPRO of Westport/Fairfield will directly communicate with your insurance company throughout the restoration process. This will make the process more straightforward and less confusing for you to handle yourself.
Our communications include speaking with your adjuster to determine coverage, approvals for work, submitting all paperwork, photos, estimates, and more over to your insurance company.
Preferred Insurance Vendors
One of the most unique parts of working with SERVPRO of Westport/Fairfield on your damage restoration claim in Fairfield County CT is that we're a preferred vendor for many national insurance companies such as Chubb, Pure, and Travelers. This means that we come highly recommended from your own insurance carrier.
Needs Immediate Assistance in Fairfield, Westport, or Weston, CT? Call 24/7 - 203-707-1952