24/7 Cleanup For Water in Basement in Weston, CT
3/1/2022 (Permalink)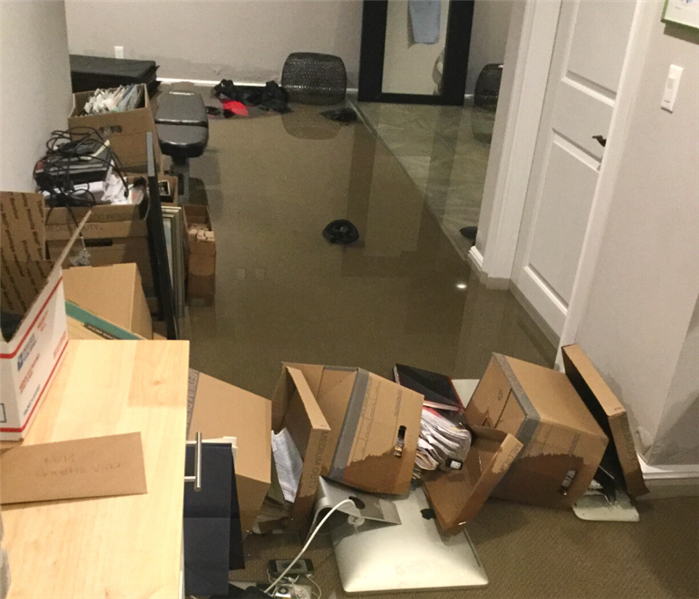 When you're dealing with water in your basement, your local SERVPRO in Weston, CT is ready to respond 24/7 to begin cleanup.
Flooded Basement in Weston, CT? Get Help Now!
When you're dealing with basement flooding in Weston, you want to take immediate action to prevent extensive water damage or the growth of mold.
As your local water cleanup service, SERVPRO of Westport/Fairfield is ready to respond 24/7 when you need water in basement cleanup in Weston, CT.
Call Our Office 24/7 For Immediate Assistance - 203-707-1952
Expert Service For Flooded Basements in Weston, CT
Advanced Moisture Detection Technology

FREE Cleanup Estimates
With over 15 years of experience in water damage restoration services, you can trust that our team has the needed training and resources to handle any size water in basement cleanup near Weston or the surrounding areas.
Our immediate emergency response is essential in minimizing the damages to your home or business from a wet basement, making it more likely that building materials or furniture can be salvaged.
SERVPRO of Westport/Fairfield also provides free estimates and handles the insurance process for you if filing a claim!
Our goal is to make the water in your basement in Weston, CT "Like it never even happened."
Common Causes of Water in Basements
Excessive snow melt
Sump pump malfunction
Water in Basement Cleanup Process
Although a specialized plan is created for each water in basement cleanup in Weston, CT, the general process still remains the same.
A Project Manager will inspect your basement water damage in Weston to create a unique flood cleanup plan for your home or business. Here, you will be informed on what needs to be done, how long it will take, and the cost of service if not filing a claim.
When SERVPRO of Westport/Fairfield arrives on site, our team immediately begins removing standing water from your flooded basement in Weston, CT. The sooner this process is started, the less likely it is for damages to spread or mold to grow.
Once the bulk of the water in your basement in Weston, CT has been removed, specialized drying equipment is set to ensure all moisture is removed from the structure of your property. Depending on the extent of flooding, drywall may need to be cut or flooring removed to properly complete the drying process. This process is not complete until building materials are fully dried.
Once your basement is dry, our team cleans, sanitizes, and disinfects the affected areas with an antimicrobial to ensure bacteria and mold spores are not present and prevent musty odors. If mold develops, our team of mold removal specialists in Weston can help.
Once the water mitigation process is completed, our team can seamlessly begin the restoration process with our in-house construction division. This may include anything from minor repairs to major renovations and repairs.
Call 24/7 For Water in Basement Cleanup in Weston, CT - 203-707-1952