Water in Basement Cleanup in Fairfield, CT
5/26/2022 (Permalink)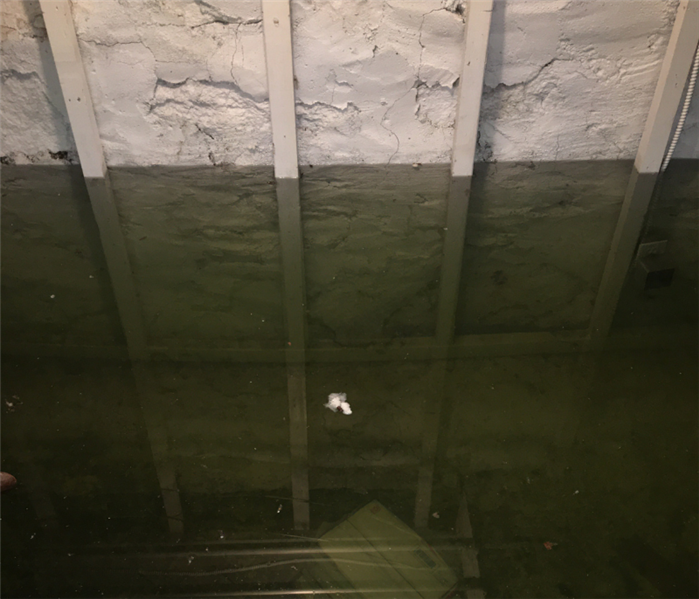 When you have a flooded basement in Fairfield, CT, SERVPRO of Westport/Fairfield is Here to Help 24/7.
Water in Your Basement in Fairfield, CT? We're Here to Help, 24/7.
A flooded basement in Fairfield, CT requires your immediate attention. When flooding and water damage isn't quickly addressed, damages can worsen, spread to unaffected areas, and even cause mold growth in as little as 48 hours.
If you need help with water in basement cleanup near Fairfield and the surrounding areas, SERVPRO of Westport/Fairfield is ready to respond 24 hours a day, 7 days a week.
Call Our Office 24/7 For Immediate Assistance - 203-707-1952
Professional Water in Basement Cleanup in Fairfield, CT
Advanced Moisture Detection Technology

FREE Estimates
As your local water damage restoration company with over 15 years of experience in water in basement cleanup services in Fairfield, CT, you can trust SERVPRO of Westport/Fairfield to provide expert restoration services for any size flooded basement.
Our team of IICRC Certified restoration specialists have all of the training and resources needed to respond to your call and quickly begin the water removal and restoration process in your home or business.
Your local SERVPRO in Fairfield, CT also wants to make the insurance process easy for you. Our team will directly communicate with your insurance company and submit all required documentation on your behalf.
When you need help removing water in your basement in Fairfield, CT, our goal is to make your disaster "Like it never even happened."
Common Causes of Flooded Basements in Fairfield, CT
Water in Basement Cleanup Process
Although a specialized plan is created for each water in basement cleanup in Fairfield, CT, the general process remains the same.
A Project Manager will inspect the water in your basement in Fairfield, CT to determine all areas affected and create a unique plan for basement flood cleanup and restoration.
When our crew arrives on site, they immediately begin removing any standing water from your flooded basement in Fairfield, CT. This process is done as soon as possible to prevent the spread of water damages and mold growth.
Once the bulk of the water in your basement has been removed, our team uses specialized drying equipment to ensure all moisture is removed from the structure of your property. Depending on the extent of flooding, this step may include removing portions of drywall or flooring to address areas of 'hidden' moisture.
Once your basement is dry, our water damage restoration experts work to remove any lingering dirt or debris using a variety of specialized cleaning techniques. We also disinfect with antimicrobial treatments to ensure bacteria and mold spores are not present. Our team will also utilize air scrubbers and fogging equipment if musty odors are present.
The last step is restoring your home or business to its pre-water damage condition. Restoration may involve anything from minor repairs, such as replacing drywall, to major renovations like rebuilding various areas in your home or business.
Call 24/7 For Help With Water in Your Basement in Fairfield, CT - 203-707-1952